In 2003, the year before the SUPER LAWYER rating service was founded we created this magnet for 250,000 phone books.
Now 12+ years later it is still seen all over Savannah and around Georgia and in other states and some countries.
Some questions will always remain a mystery:
Will we always wonder where they got their idea?
Who really was the first Super Lawyer?
Why did they wait until 2016 to recognize the SPIVA LAW GROUP?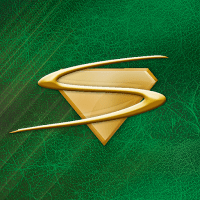 Make It A Great Day!!
Howard Spiva
Please click here: Spiva Law Group Web page
Service. Strength. Results.
Our Super Team
George Lewis, Attorney
Howard Spiva, Attorney
C. Clay Davis, Attorney
Peter Ruden, Attorney (NY only)
Christie Register, Attorney, RN. (Of Counsel)
Katherine Lewis, Attorney
Mary Hashemi, Attorney
Kaitlyn E. Sayne, Attorney (Tenn Only)
———
Andres Arroyave, Senior Litigation Paralegal
Ed Spiva, Investigator
Lisa Loyd, Paralegal
Howard "Gene" Spiva II, Paralegal
Trene Reynolds Harris, Legal Secretary
Maggie Doberstein customer Service and concierge team leader and Charity Manager
Michelitza Melendez. Legal secretary
Jen Maceyko, Clerical and Charity event manager
Kelly Spiva, General Manager and VP of Finance
Rosetta Daniel, Accountant
Krystal Brown, Management Assistant
A Proud supporter of
The Justice for Children Foundation
www.headsinhelmets.com
Children's injuries are no accident