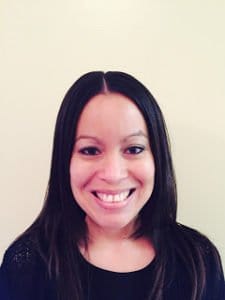 The Spiva Law Group is proud to announce our new Super Star Michelitza "Michelle" Melendez.
Michelle is a native of Vega Alta, Puerto Rico.
She earned a B.S. in Industrial Engineering from Interamerican University of PR in June 2008.
After receiving her degree she relocated to Savannah, Georgia. Recently, she made a career defining moment joining our Super Team!
She is dedicated to our client's VIP customer service, enhancing our team's strength and maximizing our clients recoveries. She is fluent in Spanish* and English.
* Michelitza "Michelle" Melendez, Krystal Brown, Andres Arroyave, are all fluent in Spanish.
At the Spiva Law Group our practice is limited to clients who have suffered serious, catastrophic, and crippling injuries.
Amputation Injuries
Longshoreman Injuries
Orthopedic Injuries
* We do not handle non-injury cases.
Our Super Team
George Lewis, Attorney
Howard Spiva, Attorney
C. Clay Davis, Attorney
William C. Porter, Attorney
Peter Ruden, Attorney (NY only)
Christie Register, Attorney, RN. (Of Counsel)
Katherine Lewis, Attorney
Mary Hashemi, Atorney
Kaitlyn E. Sayne, Attorney (Tenn Only)
———-
Andres Arroyave, Senior Litigation Paralegal
Ed Spiva, Investigator
Lisa Loyd, Paralegal
Howard "Gene" Spiva II, Paralegal
Trene Reynolds Harris, Legal Secretary
Maggie Doberstein customer Service and concierge team leader and Charity Manager
Sandy Henry, Office Coordinator
Michelitza Melendez. Legal secretary
Jen Maceyko, Clerical and Charity event manager
———-
Kelly Spiva, General Manager and VP of Finance
Rosetta Daniel, Accountant
Krystal Brown, Management Assistant