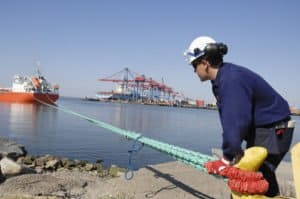 Admiralty law, also called maritime law, is a combination of U.S. and international law that covers all contracts, torts, injuries or offenses that take place on navigable waters.
The Georgia Ports Authority is aggressively pursuing the deepening of the Savannah River to 47 feet to more efficiently serve the growing demands of world trade. A deeper harbor is good news for Savannah Ports and economy.
We represent Injured Maritime Workers
Never Settle for Less!
What should be done if you sustain injuries as a Maritime Worker?
You should be aware of the legal requirement to report the incident.
Make arrangements to avail of the statutory payment for sickness
Make arrangements to avail of workers compensation benefits
Establish contact with Spiva Law Group PC, and meet with the experienced personal injury attorneys who have specialized knowledge and considerable experience in the federal, state, and international laws governing your case.