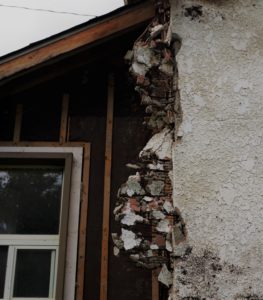 For decades, people have been living in homes, going to work, and attending school in buildings that were built using the material asbestos. Many people have used asbestos-containing products at work, at home, and elsewhere in daily life.
This material can cause serious illnesses like mesothelioma. Product manufacturers, property owners, construction companies and others have a duty to keep people safe from asbestos. If they fail in this duty, they can be held financially responsible.
If you or a loved one is suffering from mesothelioma or other asbestos-related ailments, contact the experienced asbestos lawyers at Spiva Law Group for help. The consultation is free and comes without any obligations on your part.
High-Risk Areas for Asbestos Exposure
People at highest risk for asbestos exposure include mine workers, construction workers, shipyard employees, and workers who manufactured products that contained asbestos. Men are 3-5 times more likely to contract mesothelioma than women.
You can also contract asbestos-related illnesses from exposure to asbestos in buildings, usually when areas containing asbestos crumble or deteriorate. The primary danger of asbestos is the inhalation of fibers and dust particles.
Asthma and mesothelioma are the most common asbestos-related conditions. What makes these conditions so complicated is that asbestos dust and fibers can lay dormant for many years – even decades – before manifesting into a diagnosable condition.
Mesothelioma is one of these conditions. It is a rare form of cancer that takes years to develop symptoms. This means that if you were exposed to asbestos long ago, health problems you face today may be related. Unfortunately, proving that the two are connected can be very challenging. This is why it is especially important to contact a lawyer who is experienced with asbestos claims.
Who Is Liable for Asbestos Exposure in Savannah?
There are a number of parties who may be liable for asbestos exposure. Who you can hold liable in your claim will depend on the details of your case.
Examples of potentially liable parties include:
Mining companies
Shipbuilding companies
Other employers
Manufacturing companies who created products using asbestos
Construction companies
Job site operators
Building owners
Homebuilders
A lawyer from Spiva Law Group can investigate your case to identify all the possible liable parties.

Can a Claim Be Made for a Loved One Who Has Passed from Asbestos Exposure?
Unfortunately, there are nearly 10,000 asbestos-related deaths each year in the United States. Our sincere condolences go out to you if you have lost a family member due to mesothelioma or any other condition caused or exacerbated by asbestos exposure.
While nothing can ever replace your loved one, Spiva Law Group could help you pursue a wrongful death claim. Asbestos claims after death can provide surviving family members with compensation for medical bills, funeral expenses, loss of income, loss of emotional support, and more.
Asbestos Exposure Claim Process
The first step in an asbestos claim is to consult with the Spiva Law asbestos lawyers in Georgia. Our knowledgeable team can assess your case for free and give you legal advice. We are here to help you understand your legal options so that you can seek compensation for your injuries.
As a part of the asbestos claim process, we can identify liable parties, compile evidence in your case, and estimate compensation for your claim. Our team of lawyers can use all of this information to build the strongest claim possible, with a clear legal strategy. We can then file your lawsuit for asbestos exposure.
Clients often ask how long their claim may take. Every case is unique, and while it may seem best to receive compensation as fast as possible, it is important to remember that quick settlements may not provide what your case is worth. We can advise you when to accept a satisfactory settlement offer, and when we should take your case to court.    
Compensation Available in Asbestos Claims
Asbestos exposure can lead to complicated and debilitating medical conditions. This can cause serious physical, financial, and emotional stress.
Victims of asbestos exposure may be able to recover compensation for medical bills, lost wages, and other expenses associated with the treatment of their condition. You may also be able to recover compensation for non-economic damages such as loss of enjoyment of life, loss of consortium, and pain and suffering.
In cases that involve particularly egregious conduct, you may also be awarded punitive damages. In asbestos claims, punitive damages could be awarded if it is revealed that the defendants knew about the presence of asbestos but failed to take necessary actions to protect their workers or end users.
How Can Asbestos Exposure Attorneys in Savannah at Spiva Law Group Help Me?
Spiva Law Group is prepared to help you hold the companies that manufactured dangerous asbestos products accountable for the harm they have caused. We have proven success in handling asbestos claims and we bring this experience to every client we take on. We will fight for you by aggressively representing your case as we seek maximum compensation for your injuries.
At Spiva Law Group, no matter the case, we always provide high-quality customer service paired with a strong and strategic approach. These qualities mean that our asbestos lawyers in Georgia will work hard to pursue results that could cover your treatment both now and into the future.
When you suffer from conditions caused by asbestos exposure, your time may be dominated by doctor's appointments and other treatments. While medical bills are piling up, you can become more stressed by the inability to pay daily expenses or enjoy life as you once did.
With this added emotional and financial stress, it may seem daunting to also take on a lawsuit. Let us handle all of the legal details of your case so that you can focus on your health and your family. Let us help you seek the justice you deserve for your injuries.
If you or a loved one has suffered any injuries or medical conditions caused by asbestos exposure, including mesothelioma, the Spiva Law Group wants to help. No one deserves the pain and suffering that asbestos can cause.
Our asbestos lawyers in Georgia can help you through the claim process. Call us today for a complimentary consultation and find out more about your legal options.