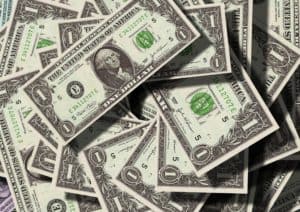 Financial awards for people who have suffered injuries or other compensable losses are often referred to as damages. A plaintiff in a personal injury case whose case goes to trial may be awarded compensatory damages, which are usually some combination of economic damages and non-economic damages.
The amount of economic damages awarded may be more or less than that of non-economic damages, depending on the specific aspects of a case. Some states impose certain limits that are often referred to as damage caps, but Georgia does not currently place any restriction on awards.
Did you suffer severe injuries or was your loved one killed in an accident caused by another party's negligence in Georgia? You need to get help from a qualified attorney as soon as possible.
Spiva Law Firm has recovered more than $200 million for our clients, including over $100 million in verdicts. Call us or contact us online to receive a free consultation.
What Are Economic Damages?
Economic damages include tangible losses a victim has incurred or will incur because of their accident are economic damages. Economic damages are typically much more concrete because they can be readily documented and more easily calculated.
Medical expenses are usually one of the most significant kinds of economic damage awards. Medical bills not only include the costs for the initial hospital stay, but also all follow-up treatment related to the injuries.
Lost wages are another common kind of economic damages. Some victims may only be out of work for a few days or weeks, but many others can be unable to return to their professions for several months or even years. Some will never be able to work again.
Another kind of economic damages is property damage. In many motor vehicle accident cases, victims have had their automobiles seriously damaged in crashes.
What Are Non-Economic Damages?
Non-economic damages are more subjective than economic damages. Non-economic damages relate to types of harm that do not come with a receipt or other objective documentation.
Common kinds of non-economic damages include pain and suffering, loss of consortium, and emotional distress. Disfigurement or disability is another type of non-economic damage.
While economic damages are usually intended to help restore a person to their original condition, non-economic damages are a form of compensation that accounts for an injured person's pain, emotional distress, suffering and other similar issues related to an accident.
When Are Economic and Non-Economic Damages Available?
Economic and non-economic damages are usually available in most personal injury cases, but they need to be proven. Many economic damages are easy to prove because victims will often have bills that specifically support their claims.
For this reason, it is absolutely critical that you save every single bill and receipt that relates to your injuries. Not only should you be especially careful with all of your medical expenses, but also keep receipts for out-of-pocket expenses related to your medical treatment.
Non-economic damages do not have the same kind of documentation that can be used as evidence like economic damages, but they can still be claimed in most cases. In many cases, providing an explanation of an accident from a victim's perspective or the psychological after-effects of the accident can provide a jury with enough information to justify non-economic damage awards.
How Much Compensation May Be Recovered?
The Georgia Legislature created a number of caps on non-economic damages for medical malpractice claims when it enacted the Tort Reform Act of 2005, including a limit of $350,000 in actions against health care providers and medical facilities, $700,000 in actions against multiple medical facilities, and $1.05 million in actions against multiple health care providers and medical facilities.
The Supreme Court of Georgia concluded in Atlanta Oculoplastic Surgery, PC v. Nestlehutt, 286 Ga. 731, 733(2) (691 S.E.2d 218) (2010) that non-economic damages caps violated the right to a jury trial guaranteed under the Georgia Constitution. Georgia Code § 51-12-5.1 does establish a cap of $250,000 on punitive damages in medical malpractice cases, but certain exceptions are provided for some cases involving particularly egregious negligence or intentional malice.
Georgia Code § 51-12-5.1 allows for punitive damages (also known as "vindictive damages" or "exemplary damages") to be awarded when it is proven by clear and convincing evidence that a defendant's actions showed willful misconduct, fraud, or other intentional actions. Unlike compensatory damages that are intended strictly to compensate victims, punitive damages are intended more to punish defendants for their misconduct and discourage other people from behaving similarly.
What Is the Process for Claiming Damages?
When you have been involved in an accident, your attorney will be able to conduct an independent investigation to determine all of the damages applicable to your case.
In some cases, insurers will immediately begin negotiating a settlement. The initial settlement offer will usually be insufficient enough to cover all of your damages. Your attorney can negotiate on your behalf to seek a full and fair settlement.
When a settlement cannot be reached, then the victim may have to file a lawsuit. In the lawsuit, the plaintiff can outline the specific damages being sought.
How Can Savannah Car Accident Lawyers at Spiva Law Help Me?
After an accident, an insurance company will usually act quickly to contact you. An agent may seem concerned about you and claim that the company will make sure you are taken care of, but you should place absolutely no faith in these promises.
Insurance companies are only interested in resolving cases for as little as possible. You will want to make sure you have an experienced lawyer who can negotiate a fair and full settlement on your behalf. An attorney will understand all of the economic and non-economic damages that relate to your case, and they will work to pursue compensation for those losses.
If you sustained catastrophic injuries or your loved one was killed in an accident caused by another party's negligence in the greater Savannah area, do not delay in seeking help from a lawyer. Quickly contact Spiva Law Firm for skilled and dedicated help with every aspect of your injury claim process.
We can answer all of your legal questions as soon as you call us or contact us online for a free consultation.