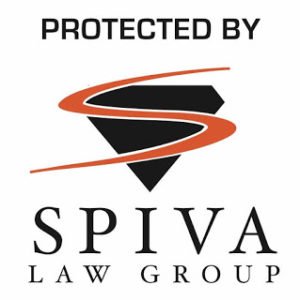 Our Car Accident Lawyer in Savannah, Georgia Can Help

If you or a loved one has suffered serious injuries in a car wreck, you may be surprised at how reluctant the insurance company is to make a proper payment for your losses. For-profit insurance companies work hard to keep their costs low by short-changing accident victims who may have high-value claims. Insurance companies deal with car accident claims every day, and they know how to use the law and language in insurance policies to their advantage ─ and against you.After a catastrophic car crash, you need a legal team that has the knowledge, the skill, and the will to fight for you. Since 1984, our Savannah car accident lawyers have successfully secured millions of dollars in compensation for individuals and families who have suffered life-altering losses. We limit the number of cases we accept so we can focus on each client's needs, and we pride ourselves on treating every client like they are a member of our own family.Don't put your financial future at risk by trying to fight auto insurers on your own.Contact the Spiva Law Group for strategic legal representation that focuses on meeting your needs for a true financial recovery.Set up a free case consultation with our law office today. Our attorneys can meet with you at any time and can visit you at home or in the hospital. As a policy, our law firm does not charge any upfront fees to start work on car accident claims, and we only collect payment if and when we recover money for you.
Car Wreck Lawyer Savannah: We Are Ready to Help
We believe the difference between a lowball or mediocre car accident settlement and a maximum payout is the level of detail and dedication an attorney puts into a case. At the Spiva Law Group, you can count on our experienced legal team to:
Promptly inform insurers and creditors that we are pursuing a legal claim on your behalf. We will let them know that they should contact us about your case from now on, including questions about payments for bills.
Connect you with the resources you need day-to-day. Our team can work with you to obtain certain services in the Savannah area, such as temporary transportation arrangements and/or repairs to your vehicle. We can also refer you to medical professionals, including specialists, to ensure you have access to the care you need.
Thoroughly investigate the crash. We will identify the party or parties legally responsible for the car wreck that injured you. In many cases, one driver is responsible for the accident, and we can quickly work to collect evidence to prove it. However, there may be multiple parties legally responsible for an accident, and each of them should be held accountable to you. During our investigation, we may collect police accident reports, cellphone records, crash scene photos, surveillance videos, and other evidence to strengthen your claim.
Analyze your medical records. Once you have achieved your fully anticipated medical recovery, we will calculate the total cost of your injuries up to then and project additional costs, if any, based on your prognosis for life ahead. In cases of permanent disability, we work with medical and vocational consultants who can project your likely medical and/or life care needs in the future.
Account for your total costs and losses. We will develop a full accounting of all of your expenses and personal losses caused by the accident, including property damage, lost wages, and pain and suffering.
Identify applicable insurance coverage. We will find and analyze all insurance coverage held by the at-fault driver, including auto liability insurance and any additional coverage that may be applied, such as "umbrella" insurance policies that provide coverage beyond auto liability. We will also identify coverage held by third parties with responsibility for the wreck, such as business liability insurance. For example, in a drunk driving case, Georgia law says a business or individual might be liable if they sold or gave alcohol to the driver after he or she was already intoxicated or if he or she was not old enough to drink legally (at least 21 years old).
File claims and manage communication with insurance carriers. We will deal with all paperwork and communications with insurers so adjusters and others do not continue to hound you while you work on your recovery. We will stay on top of insurers and negotiate aggressively in pursuit of a full and fair car accident settlement. We will advise you of any settlement offers we receive and give you our honest opinion about them. It is always your decision whether to accept a settlement.
Pursue personal injury lawsuit(s). Most insurers do not agree to settlements right away, and some may employ delay tactics to try to get you to abandon your claim. We will not hesitate to pursue just compensation through the courts. In a car accident lawsuit, we will outline for a judge and jury all the evidence and present a strong argument for maximum compensation.
A catastrophic injury is a life-changing event for the injured person and for all those around him or her. This is why a car accident claim must be based on a comprehensive approach to assessing the compensation you need and deserve for now and for your future.
Schedule a free consultation today with our Savannah car accident attorneys to discuss how we can help with your claim. You should know that Georgia law limits the amount of time you have to file a personal injury claim, so it is in your best interest to consult with a knowledgeable attorney as soon as possible.
Compensation in Georgia Car Accident Claims
Along with the pain and stress associated with catastrophic injuries suffered in a car accident, the injured individual — and his or her family — face the daunting prospect of paying steep and growing medical bills, repairing or replacing a vehicle, and managing other financial hardships. If the wreck has resulted in a permanent disability, the victim's future financial stability is threatened as well.
At Spiva Law Group, we demand full and fair compensation in every case we handle. This may include payment for:
Past, current, and future medical expenses
Lost income, wages, and earnings, including past losses and future income that will be unrealized due to disability and reduced earning capacity
Costs related to repairing or replacing your wrecked vehicle
Loss of consortium (loss of your spouse's companionship and services, such as income or child care assistance)
Pain and suffering
Emotional distress
Injury to your reputation (such as if your credit rating is damaged because you can't work and pay bills, etc.)
The defendant's egregious behavior, which led to or caused the accident (known as punitive damages)
Unfortunately, the insurance company that is responsible for compensating you for an accident will want to pay out as little as possible on your claim. It is important that you understand your rights and what your car accident claim is truly worth, otherwise the insurer will take advantage of you. Contact us today to learn how we can help.