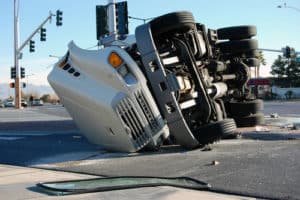 If you have been involved in a commercial truck accident, you should seek legal assistance as soon as possible. Virtually any collision involving a commercial vehicle is far more complicated than an ordinary accident involving two passenger vehicles. Trying to handle an injury claim on your own could be a costly mistake.
While people who were injured or the families of those killed in truck accidents may be entitled to compensation, count on trucking companies and their insurers to be aggressive in their attempts to deny liability or minimize their payout. The amount of time it takes to resolve a commercial truck accident case can vary depending on multiple factors, but people should be sure to take certain steps to protect their legal rights.
If you suffered severe injuries or your loved one was killed in a commercial truck accident in Georgia, you need to act quickly. You can give yourself the best chance of obtaining the compensation you need and deserve by working with an experienced attorney.
Spiva Law Group has been helping clients throughout the Savannah area for more than 30 years. Call us or contact us online now to schedule a free consultation.
How to File a Truck Accident Claim in Georgia
After you are involved in a truck crash, your first step should always be to seek medical attention, even if you do not think at first that you were hurt. Some serious conditions do not immediately show symptoms, and adrenaline from the trauma can mask symptoms as well.
As soon as you are able, you will want to contact a personal injury lawyer. The attorney can start an independent investigation into the true cause of the truck accident. The investigation can help determine the true cause of your crash. Some of the most common causes of commercial truck accidents include:
Driver fatigue
Drunk or drugged driving
Distracted driving
Speeding
Defective parts
Failure to maintain vehicle
Overloaded trailer
Improperly loaded cargo
Employer negligence
While the driver is often believed to have been at-fault for a crash, liability in these cases can be very complex. Depending on the specific circumstances, it may be possible that multiple parties share liability.
Some of the possible parties that may be liable in addition to a truck driver include:
Trucking company
Truck part manufacturer
Maintenance company
Warehouse owner
Freight broker
Other drivers
Once the liable parties have been identified, a claim or demand letter will usually be sent to the parties or their insurers.
Georgia Truck Accident Case Timeline
After a person has been injured in a commercial truck crash, received medical care, and contacted a lawyer, the claims process usually begins with the attorney filing an insurance claim or sending a demand letter. The responses to these motions can differ.
Some insurance companies may refuse to respond. Many others will quickly assign claims adjusters to investigate the accident.
Some trucking companies and their insurers will quickly dispatch agents to the scenes of the crash in attempt to try and limit the rights of victims. If you are offered any paperwork to sign at the scene of an accident or in your hospital room, you should refuse to do so until you the documents can be reviewed by legal counsel.
After a claim or demand letter has been filed, it will usually lead to a lawyer negotiating with an insurance company for a fair and full settlement. The settlement negotiation process can stretch out over several months, but the statute of limitations in Georgia only allows a person two years to file a lawsuit in these cases. This is why it is essential to contact a lawyer as soon as possible after your accident.
What Compensation Can Be Recovered Following A Truck Accident in Savannah, GA?
Many truck accident cases are ultimately resolved through settlements. When a truck accident case does go to court, the victim must prove that a defendant caused their injuries by a preponderance of the evidence, meaning that it is more likely than not that the defendant was responsible for the accident and injuries.
If the victim is successful, a jury could award them compensatory damages for the harm the victim has suffered. Compensatory damages usually involve a combination of economic damages and noneconomic damages.
Economic damages are objective losses that can be calculated and proven, such as medical bills, lost wages, and property damage. Noneconomic damages, on the other hand, are far more subjective, such as pain and suffering, disfigurement, and loss of consortium.
Punitive damages, which are also referred to as "exemplary damages" or "vindictive damages," can also be awarded in a very limited number of cases. Under Georgia Code § 51-12-5.1, punitive damages can only be awarded if a victim proves by clear and convincing evidence that a defendant's actions demonstrated a willful disregard for the safety of others.
How Spiva Law Can Help Truck Accident Victims in Savannah
You will very likely be contacted by an insurance company for the commercial trucking company soon after the accident. The representative who contacts you will act concerned and express a willingness to make sure you are taken care of, but do not be fooled.
The point of these phone calls for insurers is to get you to discuss your crash and unknowingly make recorded statements that could be twisted or taken out of context to indicate you were at fault. These statements are then used to deny or limit the compensation you can receive. Do not speak to any insurance company until you have a lawyer.
Did you sustain catastrophic severe injuries or was your loved one killed in a commercial truck crash anywhere in Georgia? Contact Spiva Law Group as soon as possible.
Our firm has recovered over $200 million for our clients. You can have our Georgia truck accident attorneys provide a complete evaluation of your case as soon as you call us or contact us online to receive a free consultation.