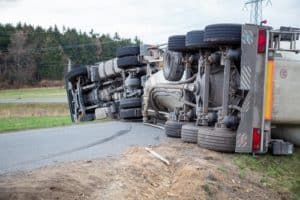 Accidents between large trucks and cars usually involve much more serious injuries and more complex legal claims. Companies are well known for moving fast after a truck accident to deflect blame and/or stick newly injured and stressed crash victims with low-ball settlements.
If you have been seriously hurt in a truck wreck, you need a dedicated truck accident lawyer on your side who has the experience and resources necessary to fight for you. The Spiva Law Group has a long track record of success in securing maximum compensation for victims of catastrophic truck wrecks in Savannah and across Georgia. Our team closely investigates each crash and its unique circumstances to compile solid evidence for the validity of our clients' truck accident claims.
Schedule a free consultation with our Savannah truck wreck attorneys today to discuss your rights to compensation. We can meet with you at your home, in the hospital, or in our Savannah law office. We will not charge anything to get started on your claim, and we only collect attorney fees if and when we recover compensation for you.
Common Causes of Truck Accidents: What Type of Truck Caused Your Crash?
Our investigators at Spiva Law Group approach each commercial truck wreck as a unique harmful and costly incident that has upended a client's life. And with 30 years of experience investigating truck crashes on Interstate 95, I-16/516, U.S. 17, and other highways in and around Savannah, we have become very familiar with the types of trucks that are involved in serious wrecks.
Some of the common types of truck wrecks we investigate involve:
Tanker Trucks
Box Trucks
Cement Mixers
Cargo Vans
Delivery Trucks
Flat Beds
Garbage Trucks / Solid-Waste Trucks
Car Carriers
Log Carriers
Passenger Buses
Large or heavy trucks — often called semi-trucks, semi-trailers, tractor-trailers, 18-wheelers, or big rigs — are commercial motor vehicles (CMVs) that weigh 10,000 pounds or more unloaded. Passenger buses and other vehicles designed to carry more than 15 passengers are also considered CMVs.
Commercial motor vehicles and the companies that put them on the road are regulated by the Federal Motor Carrier Safety Administration (FMCSA), as well as other federal and state commerce and traffic laws. Our team has extensive knowledge of FMCSA regulations, and we work quickly to identify when a trucking company has violated the rules.
Georgia Truck Wreck Attorney: Common Types of Truck Accidents
In its most recent annual truck accident statistics report, the FMCSA says that a collision with a moving vehicle was the first harmful event (resulting in injury or property damage) in a large majority of crashes involving large trucks. The most common types of collisions between CMVs and other motor vehicles are:
Rear-end accidents. A "rear-ender" happens when a truck doesn't slow or stop in time to avoid hitting a vehicle it is following. Heavy trucks need more room than passenger cars to slow their momentum or stop, which makes following too closely ("tailgating") a particularly reckless practice. Driving while fatigued or drowsy, as well as distracted driving, also leads to rear-end accidents. Sometimes investigations show that the brakes failed on a truck involved in a rear-end accident.
Sideswipe accidents. A sideswipe is an accident in which the sides of two vehicles collide. Truck drivers get into sideswipe accidents by failing to look before changing lanes or by oversteering in curves and encroaching on vehicles in neighboring lanes. Abruptly accelerating or suddenly braking can cause a semi-truck's cab and/or trailer to skid outside of its lane and sideswipe another vehicle.
Side-impact crashes. When the front of a truck hits the side of another vehicle, the crash may be described as a side-impact, angle, or T-bone collision. Being hit from the side of a passenger vehicle is dangerous because there is less protection for occupants than in the front or rear of the vehicle. Meanwhile, the full the weight of the truck is behind it when it hits a car in a T-bone crash.
Underrides. The undercarriage of a commercial truck sits high enough above the road for passenger cars and small trucks to be pushed under a trailer during a collision. In such an underride, the upper portion of a car may be damaged or sheared off, leaving anyone sitting upright in the vehicle vulnerable to catastrophic injury. Most large commercial trucks are required to have rear underride guards, but U.S. standards do not provide full protection, according to the Insurance Institute for Highway Safety (IIHS). Underrides occur in rear-end collisions and side-impact or T-bone accidents.
Head-on collisions. A head-on accident, in which the fronts of two vehicles collide, is among the most deadly accidents because the weight and speed of both vehicles compounds the force of impact. Because a commercial truck is far heavier than any passenger vehicle, the passenger car occupant is more likely to be badly injured or killed. Typically, when a truck crosses the centerline into the path of an oncoming vehicle, it is because a truck driver is impaired by fatigue and may have dozed off, or the trucker is distracted, such as by using a cellphone.
Some common and potentially destructive single-vehicle truck accidents include:
Jackknifes. A jackknifed truck is one in which the cab and trailer have slid toward each other like a folding pocketknife. When the cab or trailer spins inward around the truck's center of gravity, the motion is known as a "yaw." A jackknife accident occurs when the truck loses traction, such as due to suddenly braking, or exceeding a safe speed in rain, snow, ice, or a sharp turn.
Rollovers. Large trucks have a higher risk of rolling over than passenger cars because their height creates a high center of gravity that makes them less stable. Trucks may roll onto their sides or roofs after rounding curves too fast, including on highway entrance and exit ramps. In extreme cases, high winds may help to tip a large truck and cause a rollover accident.
Cargo shifts and spills. If cargo on a transfer truck has not been properly secured, it can come loose and suddenly shift during a turn, a sudden stop, or on a steep grade. The abrupt movement of thousands of pounds of cargo can throw a large truck or its trailer off balance and cause a driver to lose control of the vehicle and crash. If a cargo shift leads to a spill, cargo may hit other vehicles in traffic and/or cause drivers in other vehicles to crash from hitting or swerving to avoid debris. Hazardous material (HazMat) spills can damage property and the environment, in addition to causing personal injuries.
When a truck driver loses control of his or her rig and wrecks, anything or anyone in the path of the massive, out-of-control truck cab, trailer, and/or its cargo can be badly damaged or injured. Catastrophic truck accidents on busy highways often lead to pileups, as multiple vehicles coming upon the scene abruptly brake, swerve, crash, and/or get hit by other vehicles.
If you have been badly hurt or lost a loved one in a truck accident, you will need an experienced personal injury lawyer to fight for the compensation you deserve from a corporate trucking firm and their insurers. Trucking companies have huge investments in their trucks and truck drivers. An accident is already a big loss that they do not want made worse by having to pay you.
Contact our Georgia Truck Accident Attorney Today to Help With Your Truck Wreck Claim
For more than 30 years, Howard Spiva and his team of skilled truck accident attorneys in Georgia have held large companies of all kinds accountable for serious negligence, including those responsible for catastrophic truck accidents. We negotiate aggressively with insurers based on solid evidence, and we are always ready to prove our claims in court when necessary.
Schedule your free consultation today with our Savannah truck accident law firm. We do not charge anything to start working on your claim, and we only get paid if we recover money for you. Contact us now.