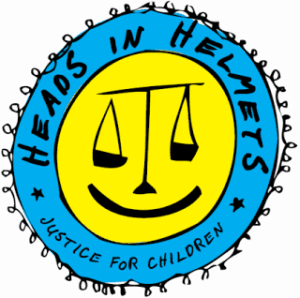 Hello I am attorney Howard Spiva
I am a trial lawyer for serious and catastrophic injuries.
My law firm turn many of our clients in to millionaires.
That is not always good thing let me tell you why.
One day while looking at the client pictures on our law firm's (or office's) walls
My sister Elaine, my wife Kelly realized that every single traumatic brain injury is preventable.
On that day we founded the Justice for Children Foundation.
Our "Helmets for Life program" has a mission of preventing Brain injuries to children by giving away 10s of 1000s of helmets for FREE and at no cost EVER for the parents.
Our Charity is now adding "Ambassadors" …these are Law Firms and Attorneys Across America who are joining us at Putting Heads in Helmets!
My goal is to never have another case with a brain injured child.
I am an attorney, and I am asking you to help me to NOT get these cases.
To help… Please check us out on Face book at Justice for children
Click here: Justice For Children Facebook or our web pages
Click here: Free Helmets For Life
Click here: Spiva Law Group
Join us at our for a Free bicycle drawing, where every child wins a Free helmet!
I am Attorney Howard Spiva hoping you… Make It A Great Day!!