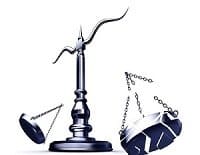 If a law firm can be ripped off how can you expect to get justice in a system slanted against you?
A true Story….In December of 2014 Comcast promised to transfer our office phone system lines to our new location.
For 3 months our phones were down for days at a time.
We continued to incur dual bills with Comcast and Windstream for $1000s of dollars per month.
We have no idea how many cases we lost out on. However we know that we missed being hired on a case that later came to us through a Floridian attorney and we had to pay a $880,000.00  referral fee. That fee would have been avoided if our phones had worked.
We could NOT file a lawsuit because Comcast has a hidden "arbitration" requirement and a cap on recoveries against them. As if a monopoly isn't enough.
We agreed with Comcast on a small credit. It has been over 16 months and they continue to avoid contact and the credit remains unpaid.
We have many promises in person and by phone and email from:
Charles Penny, Director of Commercial Fulfillment; and John Robertson, Manager
These people are neither professional nor honorable.
Businesses Use Loophole to Deny Day in Court
Injustice, Thy Name Is Forced Arbitration
Even though our Constitution grantees everyone to the right to a Jury Trial…
You cant sue Comcast because of the "fine print". You have signed away a fundamental right…your opponent sets the limits, sets the rules..
Such unfair clauses once were voluntary. Now they are required… are not just with Comcast, they are with new car purchases, cell phone contracts…YOU give up your constitutional rights…
Its a private system with a private judge they selected, you have no jury and you can not appeal!
Forced arbitration is considered by many as a dire and growing threat to our constitutional right to an open and unbiased hearing in court. Yet most Americans have never even heard of it.
The Arbitrators want more business so they often favor the corporations and not YOU!
80% 
Upheld
Forced arbitration clauses with class-action waivers were upheld in 132 out of 164 federal cases in 2014, preventing Americans from taking on big companies for predatory lending, wage theft and discrimination.
3 of 4 
Unaware
A 2015 study found that three out of four consumers didn't know if they were subject to a forced arbitration clause, and less than 7 percent were aware that they were stripped of their right to go to court.
30 
Million
An estimated 15 to 25 percent of U.S. employers use forced arbitration in employment contracts, which means more than 30 million employees have given up their right to go to court.
 These Videos tell the sad truth ~ a 'Privatization of the Justice System'
America Tonight: Buried in the Fine Print https://youtu.be/QM_VX3cFtN0
Special Order: Forced Arbitration, Unfair and Everywhere https://youtu.be/5JUXrOtX0RU
When she bought her car, Tinker Martin-Bowen signed a contract with an arbitration clause that took away her right to a jury trial. Only later did she realize just what she had given up.
http://www.nytimes.com/video/business/dealbook/100000004010759/beware-the-fine-print.html
We need to elect people who vote to Ban forced arbitration.
Tell Congress: Ban Forced Arbitration
Congress Should Restore Consumer Rights by Passing the Arbitration Fairness Act.
In early November, the New York Times published a three-part investigative series about the corporate bullying tactic of forced arbitration, spreading the word about what happens when we lose when we "click here to agree."
Now it's time to do something about it!
There are proposed bills in the U.S. House of Representatives and the Senate that would eliminate corporations' ability to steal our constitutional rights in employment, consumer, civil rights and antitrust cases. But Congress has stalled in making these bills become law, and more consumers are losing their constitutional rights.
Please sign our petition and tell Congress that it's time to end the get-out-of-jail-free card that Wall Street has buried in the fine print.
Sign the Petition: www.takejusticeback.com/ArbitrationFairnessAct
Make It A Great Day!!
Howard Spiva
Howard@Spivalaw.com
A Proud supporter of
The Justice for Children Foundation
www.headsinhelmets.com
Children's injuries are no accident
Spiva Law Group
Trial Lawyers
1137 Mohawk Street
Savannah, Ga. 31419
(912) 920-2000
www.spivalaw.com