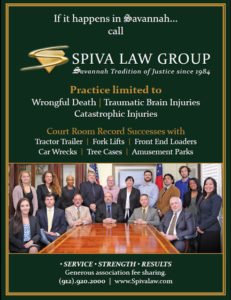 Cutting Edge Technology @ the Spiva Law Group … Coming July 31, 2017
The Spiva Law Group has developed a user friendly client portal exclusive to you.
Day or Night: When you want to:
Send documents to your attorney.
Check the status of your case at any time when it is convenient for you.
This allows you to communicate with your attorney anytime day or night, seven days a week.
Want to check on a case at 2 in the morning? No problem.
Just click on your private portal and you will know your case status on your terms.
Make It A Great Day!!
Howard Spiva
Howard@Spivalaw.com
A Proud supporter of
The Justice for Children Foundation
www.headsinhelmets.com
Children's injuries are no accident
Spiva Law Group
Trial Lawyers
1137 Mohawk Street
Savannah, Ga. 31419
(912) 920-2000
www.spivalaw.com