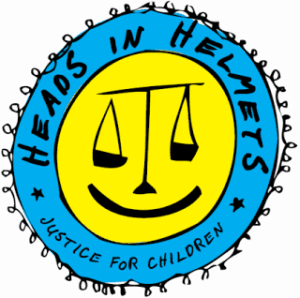 Comcast is sponsoring The Justice For Children Foundation's Heads In Helmets Program with Public Service Announcements.
Free Bike Helmets: Heads in Helmets Program
This is our "Helmets for Life" program where your child receives free helmets for life!
Click here to learn more about Heads in Helmets
Make It A Great Day!!
Howard Spiva
Howard@Spivalaw.com
A Proud supporter of
The Justice for Children Foundation
www.headsinhelmets.com
Children's injuries are no accident
Spiva Law Group
Trial Lawyers
1137 Mohawk Street
Savannah, Ga. 31419
(912) 920-2000
www.spivalaw.com