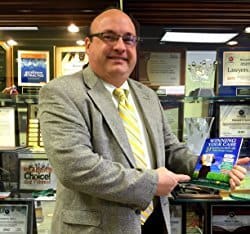 #1 New Releasein | Personal Injury Law

Please Click Here: News Story on Justice for Children Foundation
Hire The Right Lawyer With Total Confidence!
There are many things a lawyer must be able to do – this guide will help you hire an experienced lawyer who Does It Best!
A lawsuit is like a war and many lawyers don't have the experience or the resources or the money or the courage or the skill to go out and recover for you.
Howard E. Spiva is a trial attorney who began his law practice over 30 years ago. Mr. Spiva has dedicated his career to helping injured people since 1984 to recover their harms and losses. He limits his law practice to serious, catastrophic injuries and wrongful death cases with an emphasis on traumatic brain injuries and claims involving children.
Mr. Spiva is past president of the Southern Trial Lawyers Association. He has a long track record of winning big cases and has received the highest legal ratings and top attorney awards.
Mr. Spiva has been recognized as a thought leader for his ongoing contributions to further the practice of law. Howard is an in-demand speaker who has taught advanced legal procedures & litigation tactics to hundreds of trial lawyers. He has made over 200 presentations at legal conferences, including Mastermind Summits focused on law firm technology.
Howard is known as the "kids lawyer" for his work as Founder of the Justice For Children Foundation. He hosted a popular radio show called "Never Settle For Less" for 3 years and is frequently quoted by journalists who call upon him to provide legal commentary for media & news stories.
Howard Spiva shines a beacon on the legal process and Reveals the TRUTH – to protect YOU from financial loss. AND to prevent a lifetime of suffering and regret that frequently results from hiring an overworked attorney or getting stuck with the wrong lawyer.


Winning Your Case: 21 Questions You MUST ASK Before Hiring a Lawyer May 21, 2016
by Mr. Howard E. Spiva
Paperback
$19.95Prime
Get it by Tomorrow, May 24 Amazon FREE Shipping on eligible orders
Winning Your Case: 21 Questions You MUST ASK Before Hiring a Lawyer May 21, 2016
by Howard Spiva
Kindle Edition
$2.99
Auto-delivered wirelessly