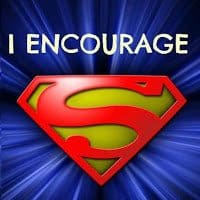 Here is a story.
Two young boys were skating on ice when all of a sudden, one of them fell through and got trapped under.
His friend started to punch the ice in hopes of breaking it but could not get through. In desperation, the friend climbed a tree and broke off a huge branch, came back down the tree and started smashing the ice, eventually breaking it and miraculously saving his friend.
As emergency services came after the boy was safe, they sat in amazement and wondered how the little boy was able to break off the branch, smash the ice and save his friend.
He was a small frail looking 12 year old. The ice seemed too thick to break especially by someone so small.
As they were sharing their amazement, an old man walked up and said, "the boy was able to do it because there was no one here that told him he couldn't."
Please encourage everyone, especially children.
Encouragement can make all the difference.
Make It A Great Day!!
Howard Spiva
A Proud supporter of
The Justice for Children Foundation
www.headsinhelmets.com
Children's injuries are no accident
Spiva Law Group
Trial Lawyers
1137 Mohawk Street
Savannah, Ga. 31419
(912) 920-2000
www.spivalaw.com