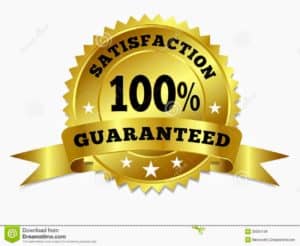 If I were to hire a lawyer for my family, my years of legal experience would result in my asking him/her the following questions:
1. What will you do for me as my attorney?
2. Why do I need an attorney?
3. PLEASE EXPLAIN:
What is a "Special Needs Trust" and does it apply to my case?
What is a "Medicare Set-Aside Trust" and does it apply to my case?
What is "Excess coverage" or an umbrella policy?
4. DEFINE SUBROGATION:
What is "subrogation" and does it apply to my case?
5. Does your office staff have experience in coordinating the settlement of liability claim with?
Med-pay coverage,
Worker's compensation Benefits,
Group Health Insurance,
Social Security Income,
Medicare (reimbursement and set-aside), ~Medicaid,
Champus,
Tri-Care,
Uninsured Motorist coverage?
EXPERTS:
6. Does your office employ or hire?:
Medical doctor or nurse to review records?
Professional Investigator?
Accident Reconstruction expert?
Professional Engineer?
Human Factors expert?
Conspicuity expert?
Medical Rehabilitation supplier?
Life Care Planner?
Vocational Rehabilitation supplier?
Economist?
Medical illustration artist?
Surgical or injury animated video company?
Trust and annuity companies?
Note The Spiva law Group has employed all of the above in cases and in addition we have hired specific experts for subjects like trees, fork lifts, back-hoes, gas tanks, tractor trailers and 18 wheelers, air bags, tires, machine safety guards, explosions and even ants.
7. TOOLS: Does your office have?:
An in-office "Court room" to practice and to prepare witness for court?
On Staff Investigator? (Scene, witnesses, vehicles, defendants, assets, background)
On staff Nurse?
Videographer?
PROFESSIONAL ASSOCIATIONS:
8. Are you or the members of your law firm active in any professional associations?
Savannah Bar Association,
Savannah Trial Lawyers Association,
Georgia Bar Association,
Georgia Trial Lawyers Association,
Georgia Consumer Justice Foundation,
Georgia Civil Justice Foundation,
American Bar Association,
The Brain Injury Association formerly the National Head Injury Foundation,
The Traumatic Brain Injury Litigation Group,
The American Association for Justice (AAJ), formerly the Association of Trial Lawyers of America (ATLA),
Southern Trial Lawyers Association,
Million Dollar Advocates Forum,
Association of Interstate Trucking Lawyers of America.
9. Do you or any attorneys have any special recognition from professional organizations?
10. LAWYER RATING:
What is your firm's Martindale-Hubbell Rating?
AV,
BV,
CV or
no rating
http://savannahnow.com/node/597150
MEDICAL EXPERIENCE:
11. Does your office have experience with my particular injury?
12. Have you read The Center for Disease Control & Prevention's studies?
You read, The American Academy of Neurology's 3 levels or grades?
Spinal Injuries (quadriplegia, paraplegia);
Disc Injuries: Herniated, ruptured, bulging and slipped disc;
Facet Joint Syndrome and Chronic pain; ~Orthopedic injuries;
Shoulder Rotator Cuff tears;
Knees injuries such as meniscus and ACL tears.
13. WILL YOU GO THE DISTANCE?
Does your office have a success record at trials? Insurance companies know who will go the distance if necessary and who settles quick and cheap.
Does your office have a success record on Appeals?
14. THE PURPOSE OF A LAWSUIT?
In my opinion, the purpose of a lawsuit is to make the at-fault party, who is responsible for an injury or damages, "financially accountable" and not put the burden or costs on the family or the tax payer.
When hiring a lawyer
You have an Important Decision
Choose well!
All proceeds from the sale of this blog / book go to The Justice for Children Foundation, Inc.
Copyright © 2012, 2013, 2014, 2015 by Howard E. Spiva.
All images, photos, slogans and logos have trademarks and copyrights and may not be used or reproduced in any manner whatsoever without the written permission of The Justice For Children Foundation, Inc. and attorney Howard E. Spiva.
All rights reserved. No part of this book may be used or reproduced in any manner whatsoever without the written permission of Howard E. Spiva.