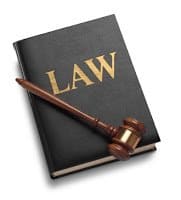 22. If I need to ask a question or need to speak with someone, will I have a point of contact with your office?
23. Will you copy me with everything you do on my case?
24. What all staff will work on my case?
25. Who at your office (Both attorneys and non-attorneys) will communicate with the insurance companion my case?
26. Who at your office (Both attorneys and non-attorneys) will be in charge of settling my case?
27. Will have input before my case is settled?
28. If my case goes into a suit, do your clients get invited to attend the depositions?
29. If you do not handle my type of cases will you help me find a lawyer who handles them? Do you charge me a fee or do you receive a referral fee from the other attorney?
Technology
30. Is technology important to you and why?
31. Do you video tape all off your depositions?
32. Does your firm have an interactive smart phone app?
33. Does your law firm provide seriously injured clients with a tablet or ipad to help clients?
Settlement
34. Do you prepared demand letters or do you use a settlement evaluation package?
35. What normally is included in the settlement package?
36. Is it bound and tabbed like a book or does your settlement or mediation package include videos supporting my claim?
Results
37. What is your highest jury verdict?
38. What are your 3 highest settlements?
39. If my case results in a jury verdict or recovery or settlement that needs to provide for my future or my children's future, can you advise me or refer me for:
(a) Annuities?
(b) How to rate or grade life insurance and annuity companies?
Trusts?
(c) Structured settlements?
(d) Medicare set aside trust?
(e) Bankers who specialize in clients who are injury victims?
Community Activities
40. Is your Law Firm involved in any Community activities?
41. Please give an example of your Community involvement.
42. Has your firm been recognized by any awards?
Improper Behavior
43. Do you contact clients who have been in a wreck and should a lawyer be soliciting or contacting me after a car wreck?