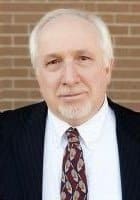 Peter Ruden
The Spiva Law group is proud to announce that Peter Ruden has activated his New York law license.
Mr. Ruden has been a member of our super star team since 2011 providing superior customer and client service.
Watch for his licence for Georgia soon!
Peter has over 24 years of experience in personal injury litigation. After graduating St. John's University School of Law in 1990, Peter passed the bar exams in both New York and New Jersey.
As an attorney licensed in the State of New York and U.S. District Courts, Peter tried many personal injury cases to verdict as a defense lawyer working on behalf of insurance companies.
Since 2011, Peter has brought all he has learned during the past two decades to helping our clients as a paralegal at Spiva Law Group. Peter and his wife and daughter live in Chatham County. He is an avid guitar player and music lover who enjoys time with his family and reading.