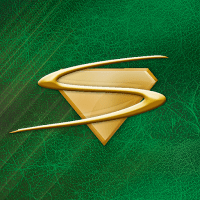 Injured Maritime Workers
We represent Injured Maritime Workers
Admiralty law, also called maritime law, is a combination of U.S. and international law that covers all contracts, torts, injuries or offenses that take place on navigable waters.
The Georgia Ports Authority is aggressively pursuing the deepening of the Savannah River to 47 feet to more efficiently serve the growing demands of world trade. A deeper harbor is good news for Savannah Ports and economy. *
Sadly the harbor deepening in Savannah is a dangerous job and many workers will need an attorney.
Howard Spiva has the local knowledge and experience to help the injured worker. he is honored to represent Maritime workers.
In 2014 we helped a worker with an injuried knee to recover $300,000.00
Maritime work is dangerous.
Ship owners, tug owners, dredge owners, and maritime employers have a responsibility under the law to provide a safe place to work and to protect workers from unreasonable exposure to dangers such as:
A gangway plank that is unsafe.
A dredge owner's choice to work with poorly maintained equipment and a partial crew.
A barge operator not retiring worn mooring lines from service.
A shipping terminal pushing its crane operators to rush the movement of cargo simply to increase profit.
A shipyard's failing to follow their own plans for a maintenance job on a customer's tug boat.
A tug boat company's failure to train its captains and replace worn-out gear.
These are a few examples of negligence or carelessness on the part of the employer.
In many cases, owners and employers' carelessness is motivated to profit over the safety of their very own workers.
When this happens, workers often turn to the Spiva Law Group so we can help to make things right.
Know your rights. Please call today
Helpful Definitions
Admiralty Court – A court, usually a federal court, that has jurisdiction over admiralty cases and that applies the special rules and laws of maritime law
Jones Act – A federal law, also known as the Merchant Marine Act of 1920, that governs maritime commerce, the rights of crew members, and maintenance and other requirements of boats and shipping operations.
Jurisdiction – A legal term for a court's authority to hear a specific case; federal courts generally have jurisdiction over admiralty cases.
Longshore and Harbor Workers' Compensation Act – A federal law that requires maritime employers to provide worker's compensation for injuries and illnesses that crew members suffer while serving on a ship.
Maritime – Anything related to navigation on water; another word for admiralty.
U.S. Coast Guard – A federal agency responsible for enforcing all federal laws on the oceans, seas, and other bodies of waters in or near the United States.
Federal district courts usually hear all admiralty cases, but states may also hear. Courts apply special rules and legal principles to admiralty cases.
At the Spiva Law group we only represent injured working men and women and not the companies.
Know your rights. Please call today.
Howard Spiva
Spiva Law Group
Trial Lawyers
1137 Mohawk Street
Savannah, Ga. 31419
(912) 920-2000
www.spivalaw.com