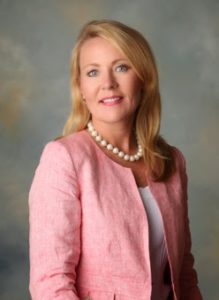 M. Christie Register, Nurse & Attorney
Our New Super Star
Christie Register has been practicing law since 1999 and she graduated from the Mercer University Walter F. George School of Law in Macon.
An RN since 1991, Christie received her nursing degrees from Middle Georgia College and Georgia College and State University.
She has nursing experience in the following areas: cardiovascular ICU, medical / surgical nursing, and the emergency department.
She enjoys interacting with clients and strives to provide personalized, compassionate, proficient legal services.
Working as a registered nurse was very rewarding for her, and she has found that both in practicing law and nursing, she can help people who are in need.
Christie has lived in Savannah since 1998 and enjoys boating and volunteering in the community.
At the Spiva Law Group, our practice is limited to clients who have suffered serious, catastrophic, and crippling injuries. We are happy to have Christie join us as she limits her practice to serious personal injuries and wrongful death cases.
Brain Injuries
Car Wrecks
Children's Injuries
Trucking Cases
Wrongful Death
Worker's Compensation
With Christie joining our office we now have 5 excellent attorneys to provide you with expert legal counsel.
George L. Lewis
Howard Spiva
C. Clay Davis
Peter L. Ruden
M.Christie Register
We are proud to have this Super Star on our team!