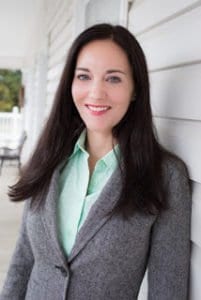 Attorney Mary Hashemi, has joined the firm to work on our law and Trial team!
Mary is a Savannah native and alumni of the first graduating class of Savannah Law School.
She joined the firm in 2015 to pursue her passion for protecting plaintiffs' rights and providing access to our justice system to those community members who need it most.
Prior to law school, Mary worked as a News Producer at WSAV, where she earned an Edward R. Murrow Award for Best Regional Newscast in 2012.
During law school, Mary participated in the Mock Trial Team as President, Coach, and Competitor. She placed Second in the annual Keenan's Kids Foundation Closing Argument competition in her second year of law school, which is held every year in Atlanta and hosts students from every Georgia law school.
Mary also founded the Savannah Law School Student Chapter of American Association for Justice, the largest plaintiff's lawyers association in the country, of which she continues to be a member.
Mary is admitted to the State Bar of Georgia, and she is admitted to practice before the Georgia Court of Appeals.
She is a member of the Savannah Bar Association and its Young Lawyers Division.
Mary volunteers as a coach for Islands High School's Mock Trial Team and as a Certified Civil Mediator at the Savannah Mediation Center.
At the Spiva Law Group our practice is limited to clients who have suffered serious, catastrophic, and crippling injuries. We are happy to have Mary join us as she limits her practice to serious personal injuries and wrongful death cases.
Amputation Injuries
Brain Injuries
Car Wrecks
Children's Injuries
Longshoreman Injuries
Mesothelioma Cancer Cases
Orthopedic Injuries
Spinal Injuries
Trucking Wreck Cases
Worker's Compensation
*We do not handle non-injury cases
We now have 8 excellent attorneys to provide you with expert legal counsel. Watch for new team members in January 2016.
George L. Lewis
Howard Spiva
C. Clay Davis
Peter L. Ruden (NY Only)
M.Christie Register, R.N., J.D.
Katherine Lewis
Katie Sayne (Tenn Only)
Mary Hashemi
We are proud to have this Super Star on our team!
Make It A Great Day!!
Howard Spiva
A Proud supporter of
The Justice for Children Foundation
www.headsinhelmets.com
Children's injuries are no accident
Spiva Law Group
Trial Lawyers
1137 Mohawk Street
Savannah, Ga. 31419
(912) 920-2000
www.spivalaw.com