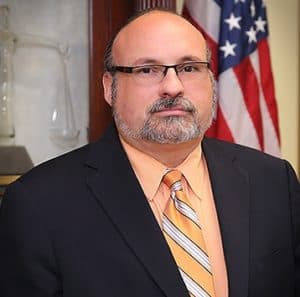 Spiva Law Group is proud to announce that Howard Spiva was invited as a guest speaker in Galveston Texas for August 6, 7,and 8th 2018 at the APITLA National Interstate Trucking Super Summit.
Howard Spiva & The Association of Plaintiff Interstate Trucking Lawyers of America
With the slogan, "Putting the Brakes on Unsafe Trucking Companies," Howard Spiva is a proud member of the American Plaintiff's International Trucking Lawyer Association (APITLA). On August 6 – 8, Howard Spiva not only attended but spoke at this conference.
The Schedule and Topics of Discussion
There were a wide range of topics and discussions at this conference. Richard Ziernicki, Ph.D., P.E. of Knott Laboratories in CO spoke on semi trucks and the dangers and turmoil that can happen when a semi turns right.  David Craig, a well known truck accident lawyer in Indiana, discussed how to collect evidence in a trucking case. For more information about the schedule and the topics discussed, please visit the APITLA National Interstate Trucking Super Summit Schedule.
About the Association of Plaintiff Interstate Trucking Lawyers of America (APITLA)
The Association of Plaintiff Interstate Trucking Lawyers of America is a group of committed lawyers who aim to make the roads a safer place through the elimination of unsafe trucking practices. Many members of this organization are highly recognized and have achieved national recognition within the legal community, as they work towards the common goal of a safer community for "our families, clients, and all Americans."
The APITLA's mission is to "work aggressively within the law through learning, legislation and litigation to achieve our mission of dramatically reducing the number of traffic accidents, injuries and deaths across America that are caused by those trucking companies who are unsafe." To achieve this mission, truck accident lawyers like Howard Spiva work together with other professionals in fields related to trucking accidents, to educate the public about the dangers and hard facts about trucking practices that are unsafe or illegal but still happen in America today.
Choosing the right lawyer and legal team to handle your catastrophic injury or Georgia truck accident case is an important decision. You need to feel comfortable working with your lawyer, and you should feel confident that your case is in good hands.
At Spiva Law Group, we work hard to stand out from the pack. Clients often tell us they chose our firm because:
Our team focuses solely on catastrophic injury cases.
Our firm limits the number of cases we handle because we believe our clients need extra attention.
We treat clients like people, not claim numbers. We always ask how you're doing, how your family is holding up, and how we can help.
We take a team approach to serving our clients, with a diverse range of experienced professionals offering valuable insights and strategic solutions to meet your needs.
Our firm has built up the resources necessary to take on large insurance companies and corporations.
Our team anticipates your needs and helps you plan for the future. We believe a successful settlement or verdict should cover your injury-related expenses for the rest of your life.
We make ourselves available – at night, early in the morning, and even on weekends. Our firm also has a client portal to give you 24/7 access to your legal team.
Are you ready to talk to a personal injury attorney about your case? Schedule a free, no-obligation consultation today to learn how our team can help you. Our Savannah personal injury law firm does not charge any fees upfront to start work on claim. In fact, you only pay us if and when we recover compensation for you.
Even if we are not able to take your case, our firm will still try to help by giving you some options for moving forward. This includes referring you to other skilled and caring attorneys in our network who may be able to help.