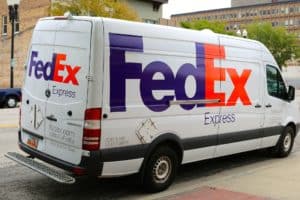 The commercial trucking industry is critical to the health of the U.S. economy. Each year, 3.5 million truck drivers use 39 billion gallons of diesel fuel to transport nearly 71% of the country's total freight tonnage from coast-to-coast.
With high demand and pressure to deliver loads on time, trucking carriers might be tempted to cut corners when it comes to safety to get their deliveries done and maximize their profits.
When corporations put profits before public safety, severe or fatal truck collisions can happen.
The legal team at Spiva Law has seen firsthand the devastating impact this can have on families in Savannah and across Georgia. We're here to discuss the most common companies that are frequently linked to accidents across the U.S. Read on to learn more, and don't hesitate to reach out to us for help.
What Are the Most Dangerous Trucking Companies?
The Department of Transportation requires carriers to report specific accidents. These crashes are known as DOT-Recordable Accidents, and according to §390.15 of the Federal Motor Carrier Safety Regulations (FMCSR), they must be reported if:
There is a fatality.

There are any injuries that require medical attention away from the scene.

One or more vehicles incur "disabling damage" and must be towed away from the scene.
Based on the reported accidents, some of the trucking companies with the most accidents are:
Werner Enterprises

– 960 collisions over a two-year period

Swift Transportation

– 1,500 collisions in two years

U.S. Xpress

– 1,448 collisions in two years
Some of these commercial carriers are widely known including:
FedEx

– 1,762 crashes (5 fatal, 575 injuries) in two years

UPS

– 2,003 crashes (49 fatal, 689 injuries) in two years
Keep in mind that trucking companies with more vehicles on the road traveling more miles have a greater chance of being involved in an accident. Smaller trucking companies may actually have a higher accident rate per truck or per mile driven.
What to Do If I'm Involved in a Truck Accident
If you've been involved in an accident with a commercial vehicle, there are steps you should take to protect yourself and any injury claim you might need to file.
If you were severely injured, emergency services should transport you to a hospital for treatment right away. If you suffered minor-seeming injuries, you might need to seek medical attention on your own.
In general, you should do the following after a crash with an 18-wheeler or other commercial vehicles:
Report the accident right away.
Get the driver's information.
Do not apologize or admit fault.
File a police report and get a copy for yourself.
Take photos of the accident scene if you are able.
Report the accident to your insurer immediately.
Do not agree to provide a written or recorded statement to insurers.
Contact an attorney for assistance.
How Can Spiva Law Help?
The actions you take in the hours and days after an accident could be critical to securing compensation later. Make sure to contact our Savannah truck accident attorneys as soon as possible for help. We'll immediately launch an investigation of the crash, seek records from the trucking company and other parties, and begin building the strongest possible case on your behalf.
There is no fee for a consultation with our knowledgeable attorneys. When we take your case, you won't owe us anything until we win money for you. Contact us by phone or reach out to us online today.