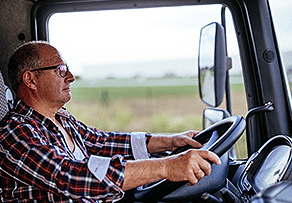 Part of being a responsible vehicle owner is performing the proper care and maintenance of your vehicle. For large commercial vehicles that can weigh 20 to 30 times more than the average passenger vehicle, it is essential that fleet owners and other entities responsible for maintaining their vehicles do so to protect others from harm.
If a truck owner or trucking company falls behind on inspections and repairs – or if they intentionally delay repairs to squeeze a few more miles out of the vehicle and make more money – and the vehicle is involved in an accident, they could be held liable for the harm they cause others.
Trucking Maintenance Regulations & FMSCA Regulations
Under 49 Code of Federal Regulations (CFR) § 396.3(a), all motor carriers and intermodal equipment providers are required to systematically inspect, repair, and maintain all motor vehicles and intermodal equipment subject to their control, and parts and accessories must be in safe and proper operating condition at all times.
Motor carriers are also required under 49 CFR § 396.3(b) to maintain records for every motor vehicle they control for 30 consecutive days.
The record must include:
An identification of the vehicle including company number, make, serial number, year, and tire size

The nature and due date of the various inspection and maintenance operations performed

A record of inspection, repairs, and maintenance; and a record of tests conducted on pushout windows, emergency doors, and emergency door marking lights on buses
These records must be retained for a period of one year and for six months after a motor vehicle leaves the motor carrier's control.
Common Types of Maintenance Issues in Trucks
One of the most common kinds of issues that results from failure to maintain a commercial truck is brake failure. When a truck's brakes fail, a devastating crash could occur.
Other common issues stemming from failure to maintain a commercial truck include steering column problems, tire blowouts, trailer hitch failures, oil or fuel line failures, unsecured cargo, and faulty lights, among others.
Proving Negligent Maintenance of a Heavy Truck
While commercial trucking companies are required to maintain records for specific periods of time, they are usually free to destroy the records after the required periods have passed. For this reason, you should not wait to hire an attorney so important records can be secured before they are altered or destroyed.
An experienced lawyer is going to be able to evaluate the full lifetime of care that a vehicle has received to determine whether maintenance was inadequate. The specific issue that caused an accident is frequently the type of concern that a trucking company ignored.
How Can Spiva Law Group Help Me after a Truck Accident in Savannah
You may be entitled to significant compensation if you were hurt in a truck accident caused by negligent maintenance. The Savannah truck accident lawyers of Spiva Law Group know that these cases can be much more complicated than regular accidents, so we are ready to thoroughly investigate your crash and aggressively pursue justice on your behalf.
Our firm has a thorough understanding of how to handle truck accident cases and we will work to make sure every negligent party is held accountable. Call us or contact us online to schedule a free, confidential consultation with us today.